We are a group of men and women that are enthusiastic hobby woodcrafters and are keen to share our love of wood and skills with anyone who wishes to join us.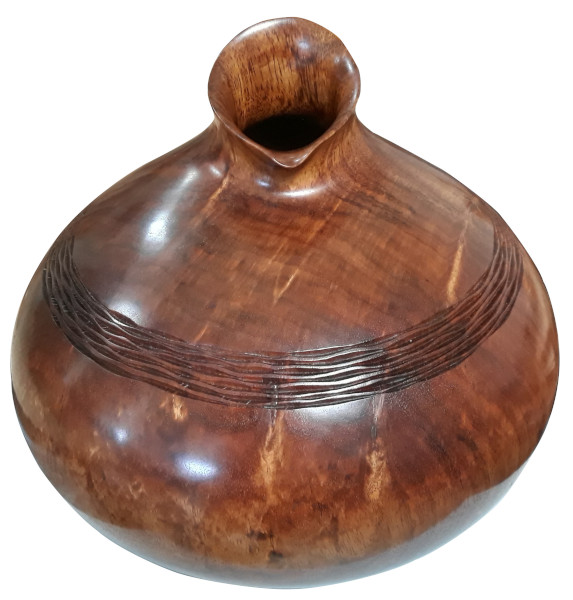 Derick Kerwood shoe clean
We have been active since 1987 and, in any given year, we have between 80 and 100 members of all ages and skill levels. We have a purpose-built workshop located at 3 Cherokee Place, Mount Maunganui, Tauranga which is well-equipped with equipment and tools. Our Carving, Turning, Scroll Saw & Open Workshop Groups all meet each month. On the 3rd Saturday of every month, at 1.30pm, we have a general meeting when we welcome visitors and members to a demonstration along with refreshments. Our Guild Brochure defines meeting times, contact details and our annual fees. Men and women are encouraged to join us and share the joy of woodcrafting projects.
Annual Show - November 2022

Our November 2022 Show will be held at the Mount Sports Centre on the corner of Hull Rd and Maunganui Rd on the 17th of November through to the 21st of November, inclusive. On Thursday 17th November 2022 we will open from Noon until 4pm, but every other day the hours will be 10am until 4pm. On the Thursday afternoon we plan to run hands-on workshops for any member of the public that wants to come along and try one of our crafts.
This year we will running the Show as part of the 2022 BOP Garden and Arts Festival https://www.gardenandartfestival.co.nz/artists/tauranga-woodcrafters-annual-show/ and will have Trade stalls, member exhibits and member sales stands. Refreshments will also be available. On the afternoon of Thursday 17th November we will be running live working displays of woodcarving, woodturning, and scrollsaw work for members of the public who want to come along and have a go at one of these woodcrafts.